Barbara M Wilson Arboleda, MS CCC-SLP
Owner/Director of Voicewize

Photo by Teja Arboleda
Barbara is a voice-specialized speech-language pathologist and singing voice teacher; currently President of the Boston Chapter of the National Association of Teachers of Singing.

Barbara graduated from the MGH Institute of Health Professions at Massachusetts General Hospital completing her specialty rotation in voice disorders at the Massachusetts Eye and Ear Infirmary. Prior to founding Voicewize, she provided voice pathology rehabilitation at Beth Israel Deaconess Medical Center, the Massachusetts Eye and Ear Infirmary Voice Lab and Braintree Rehabilitation Hospital.

In 2013, Barbara returned to the Massachusetts Eye and Ear Infirmary as the Clinical Coordinator of the Voice Laboratory. She provides voice therapy and rehabilitation in her office in Boston.


---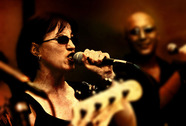 Photo by Teja Arboleda
In addition to her clinical work, Barbara has been a singer and actor for more than 15 years. She studied voice at the New England Conservatory, through consortium with Simmons College and completed an acting program with Shakespeare and Company in Lenox, Massachusetts. She is a certified master teacher of the Estill Voice Training System and has a Level 3 certification in Somatic Voicework: the LoVetri Method. She is committed to the development of an integrated voice pedagogy that honors the principles of motor learning, as supported by the work of Dr. Katherine Verdolini.
---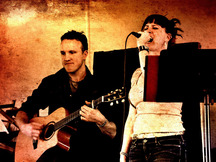 Photo by Teja Arboleda
Barbara has been quoted in
Yoga Journal
and spoken on the topic of voice rehabilitation at Boston University, Harvard Vanguard and the New England Institute of Art. Her paper entitled "Maintenance of Postural Alignment for Voice Production", written with physical therapist Artlette Frederick was published in the
Journal of Voice
. Her textbook chapter "The Speech-Language Pathologist's Evaluation of the Hoarse Child", written with Shirley Gherson, was published in the Plural Publishing book "Pediatric Voice Disorders".
Barbara has also become an expert in teaching singing technique for contemporary commecial music (rock, pop, country, folk) and has developed special approaches to teaching singing to pre-pubescent children. She has spoken on these topics at the Longy School of Music and at the NATS summer workshop.
Barbara's DVD, "
The Kid and the Singing Teacher
", produced in conjunction with master singing teacher, Robert Edwin, has received positive reviews by singing teachers and the
Journal of Singing.
In the Spring 2011 semester, Barbara taught the undergraduate Voice Disorders course at Bridgewater State University.
---