At Voicewize, it's all about you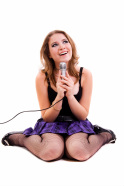 I am the expert in voice, but you are the expert in You. Together, we make a great team!

When you study with me, I take the time to understand what you want and need to achieve with your voice, whether to be a better singer or to present with more pizzazz I will help you put your best voice forward.

I look forward to working with you!


---