Reading & Writing Tutoring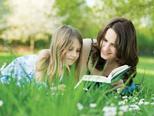 The ability to read and write well is a
fundamental life skill
. Deficits in these areas have a negative impact on both current academic and future professional prospects for your child. Voicewize reading and writing tutoring will help your child maximize their communication potential.
Highly focused individual tutoring can:
Improves school performance
Reduces frustration
Frees the student's communication potential
---
Voicewize has been serving the communication needs of the Boston area for over six years. Our practice, under the direction of speech-language pathologist, Barbara Wilson Arboleda, MS CCC-SLP, has the experience to help your child build their reading and writing competency in a supportive and comfortable atmosphere.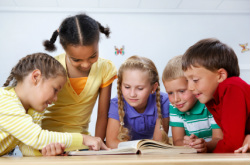 Your experience with the Voicewize reading & writing tutor begins with an analysis of your child's oral and written language skills.

From our assessment, your tutor will generate a comprehensive report to help you understand your child's reading and writing strengths and weaknesses and how they interact with oral communication.

Classroom and home strategies will be offered as well as our recommendations regarding formal tutoring sessions.

During your child's tutoring program, the Voicewize tutor will continue to build your child's skills based on the plan set out in the assessment document. You will receive periodic written updates to let you know how your child is progressing.

---
Availability:

Appointments are available at the Dedham office in the early evening on Tues, Wed and Thursday.


Pricing:

Initial assessment & report of findings: $450

Tutoring Session costs:

per 50-minute session: $95

purchased in 4-session block: $342